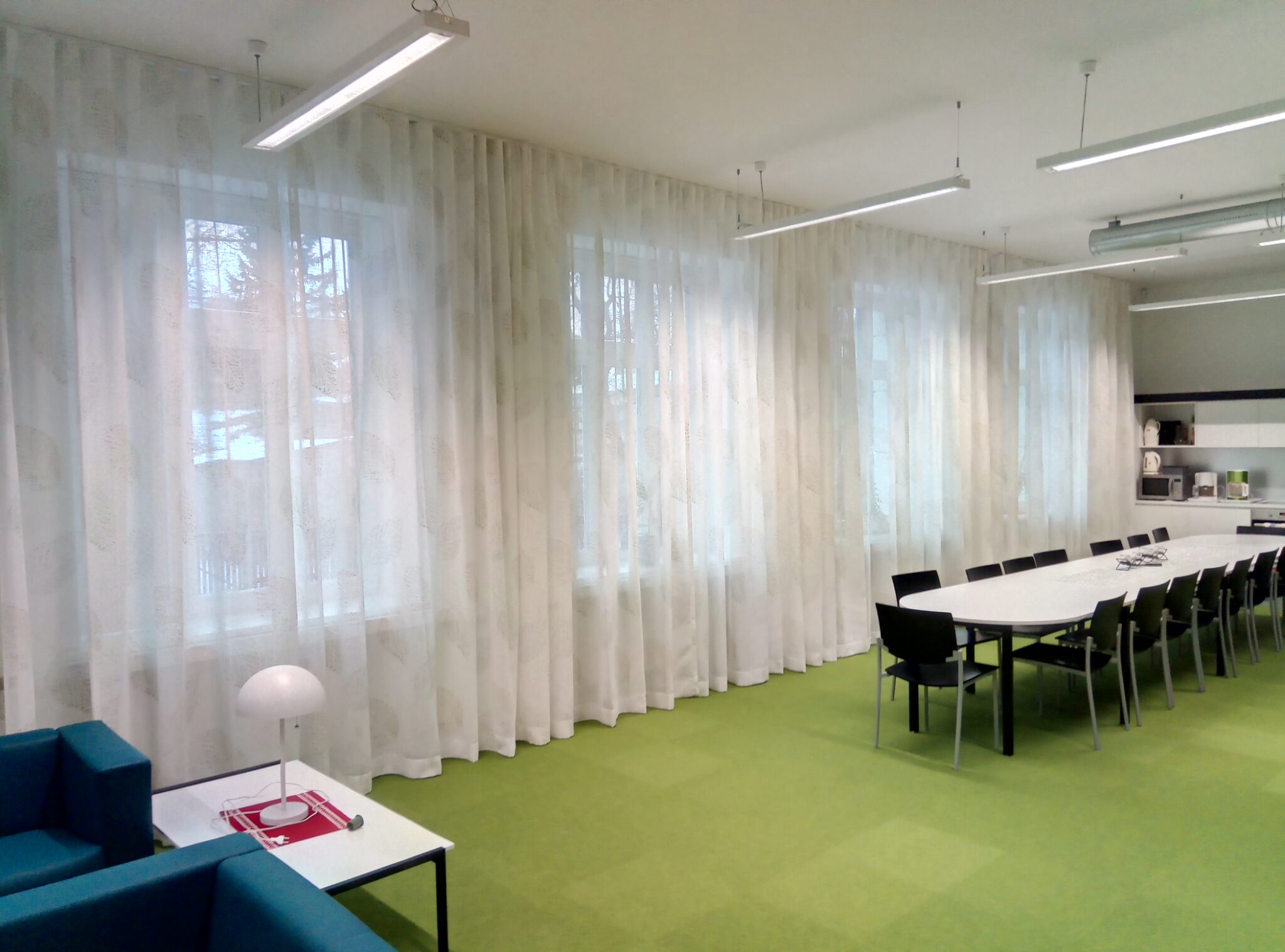 Curtains, together with other window coverings of different shapes and orientations, are the simplest and most effective way of giving a home a new look, and there are several reasons for choosing them. Curtains reduce heat loss in rooms in winter and overheating in summer, ensure privacy and protect objects in the room from ultraviolet radiation, protect from both direct sunlight and prying eyes.
When visiting the salon, you can find the right solutions for you with the consultants and also specify the details that should be taken into account in the case of window coverings or curtains: window sills, links, radiators, furniture placed or planned near the window openings. If necessary, it is possible to agree on the time of the visit with the designer and specify the necessary dimensions.
If you don't have your own preferences for choosing colors and patterns, it's worth keeping in mind that large and bold patterns and bright colors are in vogue at the moment, as well as what you or your interior designer might need for a particular room or rooms. to create a mood. The salon has an optimal selection of currently ordered fabrics and as an added value we offer a high-quality sewing service.
In addition to the usual tulle or side curtains, Roman curtains and panel curtains are still popular. As you wish, it is always possible to combine different window coverings – for example, strip curtains or blinds with side curtains, because we also offer a large selection of different curtain rods and accessories to help you complete and complete your order.